What's new in tellic graph Release 2.5
Want to contribute to feedback or request new features?
Submit feedback or a feature request to support@tellic.com
Want a live demo with our Product Team?
New UI Enhancements
Additional enhancements to the tools panel interface
Release 2.4 brought look-and-feel improvements to the tellic graph interface in the form of color changes and new labeling to groups of related buttons, such as Layout Tools.
With Release 2.5, we have further simplified the UI by giving more heavily used functions such as Find all relationships and Find mutually related nodes their own dedicated buttons on the UI. We have also hidden lesser used functions within group menus, thus making it easier to find the functions you want to use in graph.

New tellic data enhancements
New Entity Type: Cell Type
With Release 2.5 we introduce Cell Type as a new biological entity both within tellic data as well as within the tellic graph interface. With the introduction of Cell Type as an entity we also include the associated relationships curated from public data. These relationships include:
Cell - Gene relationships
Cell - Disorder relationships
Cell - Phenotype relationships
Cell - Drug relationships
Cell - Variant relationships
New Gene node property: Pathways from Reactome
You may now view pathway data for genes and proteins in graph by simply selecting your node of interest and navigating to the Details Tab. There, you will find a list of pathways that the gene / protein is a member of.
In addition to viewing this data as a property, you may also use it in your graph exploration as an explore filter. Simply select your node of interest, navigate to the configure explore filter window, and turn on your node filtering to search and select pathways of interest that you wish to explore.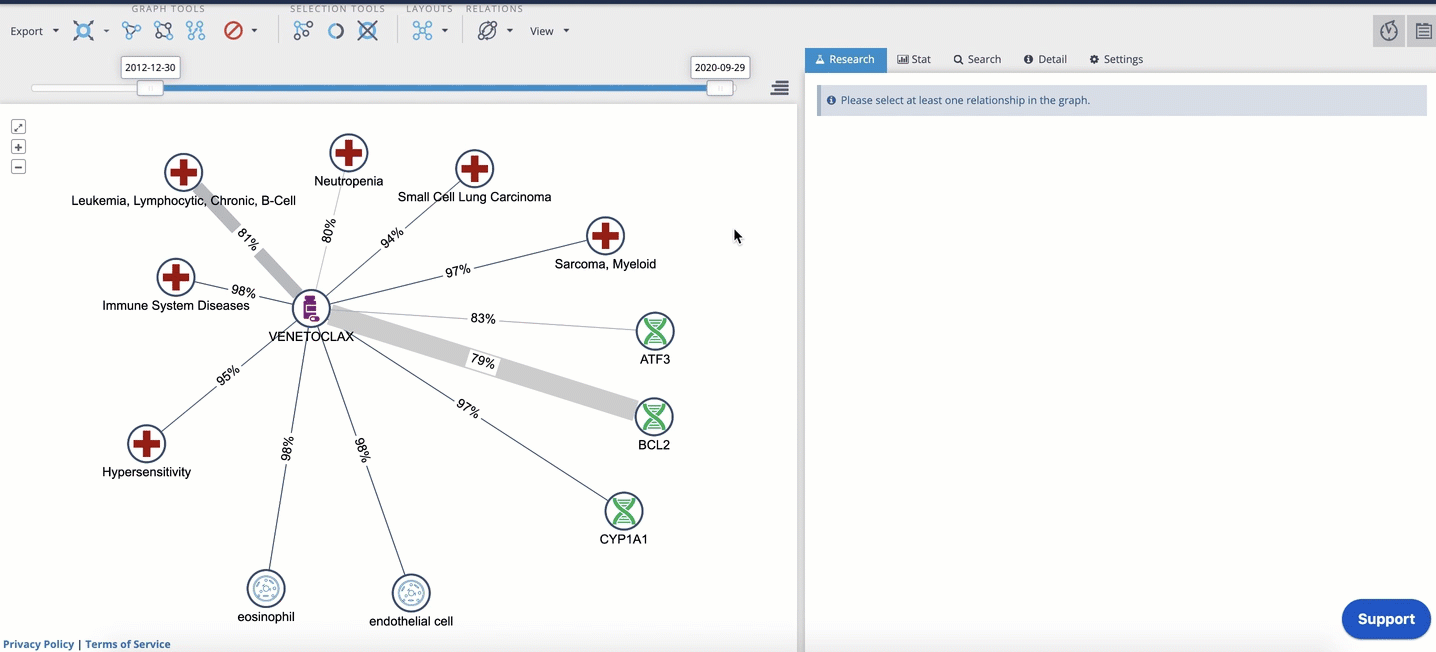 Minor Bug Fixes