What's new in tellic graph Release 2.4
Want to contribute to feedback or request new features?
Submit feedback or a feature request to support@tellic.com
Want a live demo with our Product Team?
New UI Enhancements
Interface Update
With this update, tellic graph's user interface will have a new look and feel. This includes changes to the color scheme of the tools panel and added labeling to the buttons according to their function, including "Graph Tools", "Selection Tools", "Layout Tools" and "Relationships".
| | |
| --- | --- |
| Before: tellic graph Release 2.3 | After: tellic graph Release 2.4 |
| | |
New Research Tab
Prior to Release 2.4, supporting research could be found by clicking into the research widget. You can now access the supporting research for relationships in a dedicated Research Tab upon selecting one or more relationships. The new research tab also includes autoscaling that adjusts the information within the tab based on your personal preference.
Supporting Research Prior to Release 2.4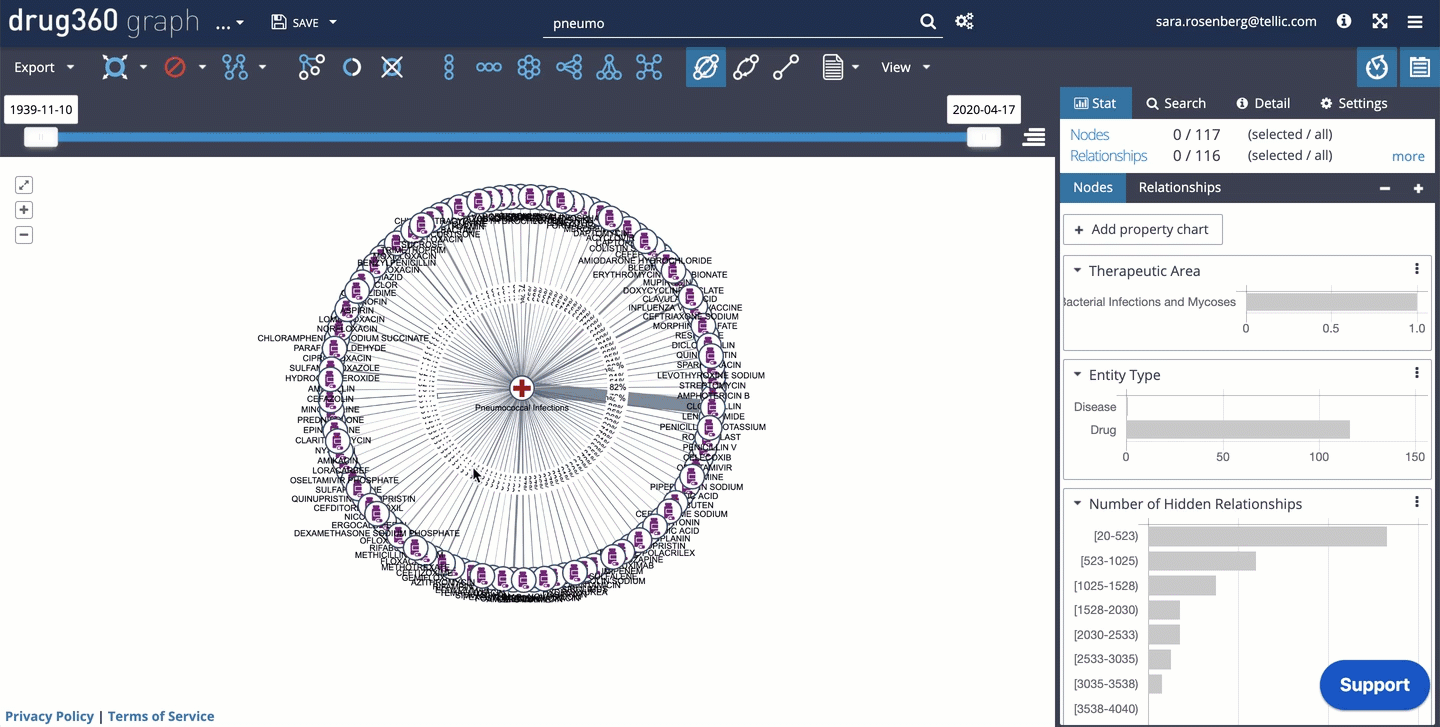 Release 2.4 Supporting Research Tab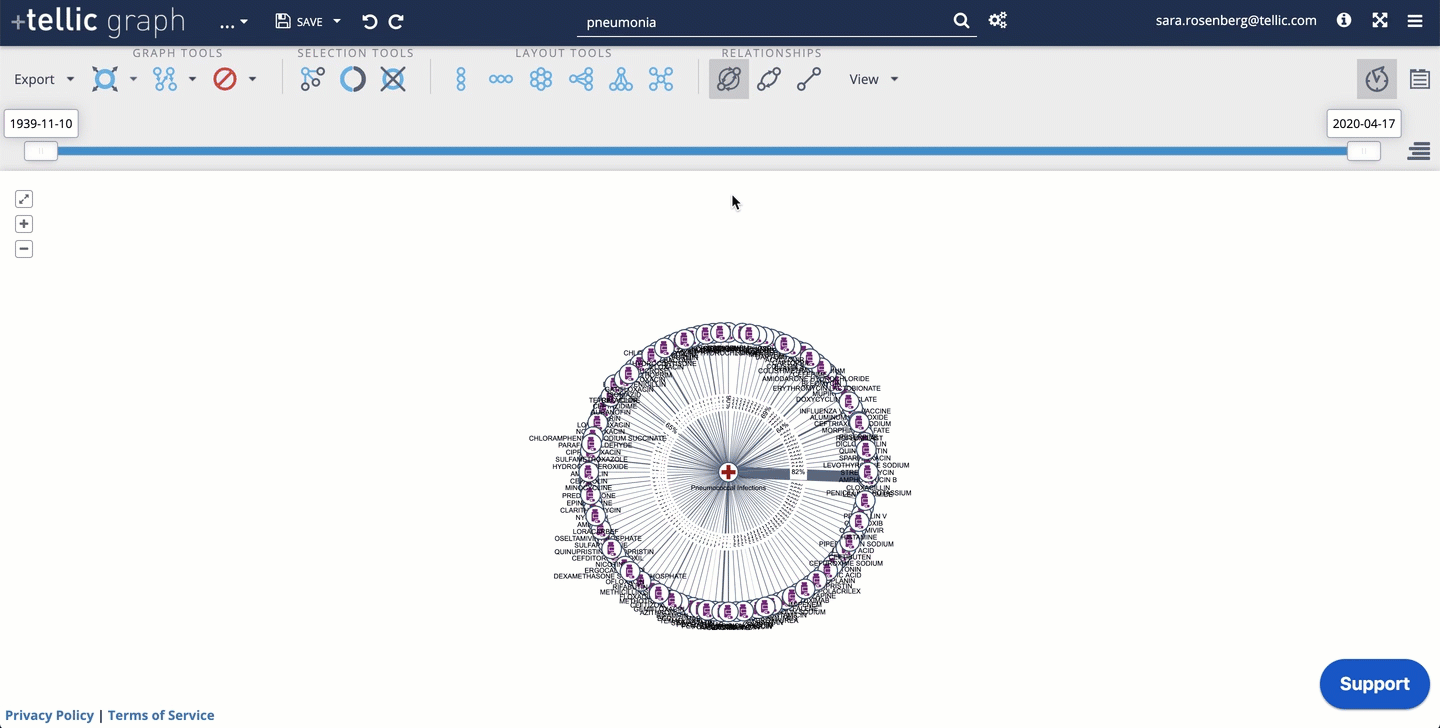 Undo/Redo Buttons
This release enhances the keyboard shortcuts 'undo' and 'redo' with buttons at the top of the tools panel.
Undo/redo buttons in Release 2.4
Reload Query in Visualization
Prior to this release, if a knowledge graph was created using a cypher query you would have to manually rerun the query in order to refresh the data. With Release 2.4, you can refresh the graph with a click of a button. To do so, open the cypher-query created knowledge graph you wish to refresh, click into the Save Button Dropdown Menu and select reload query. This will refresh the knowledge graph with all additional data available.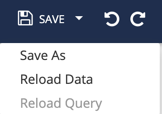 Reload Query function in Release 2.4
Focus Functionality
Prior to Release 2.4, finding your node of interest or selected node required zooming and and panning across your graph. This was especially cumbersome with large graphs. With this update, you can now locate nodes of interest at the click of a button. After adding entities to your knowledge graph, use the Search Tab or Detail Tab within the right hand panel to select the entity you with to focus on. By clicking on the inward-pointing arrows next to an entity, you can zoom in on the selected node and continue exploration explore.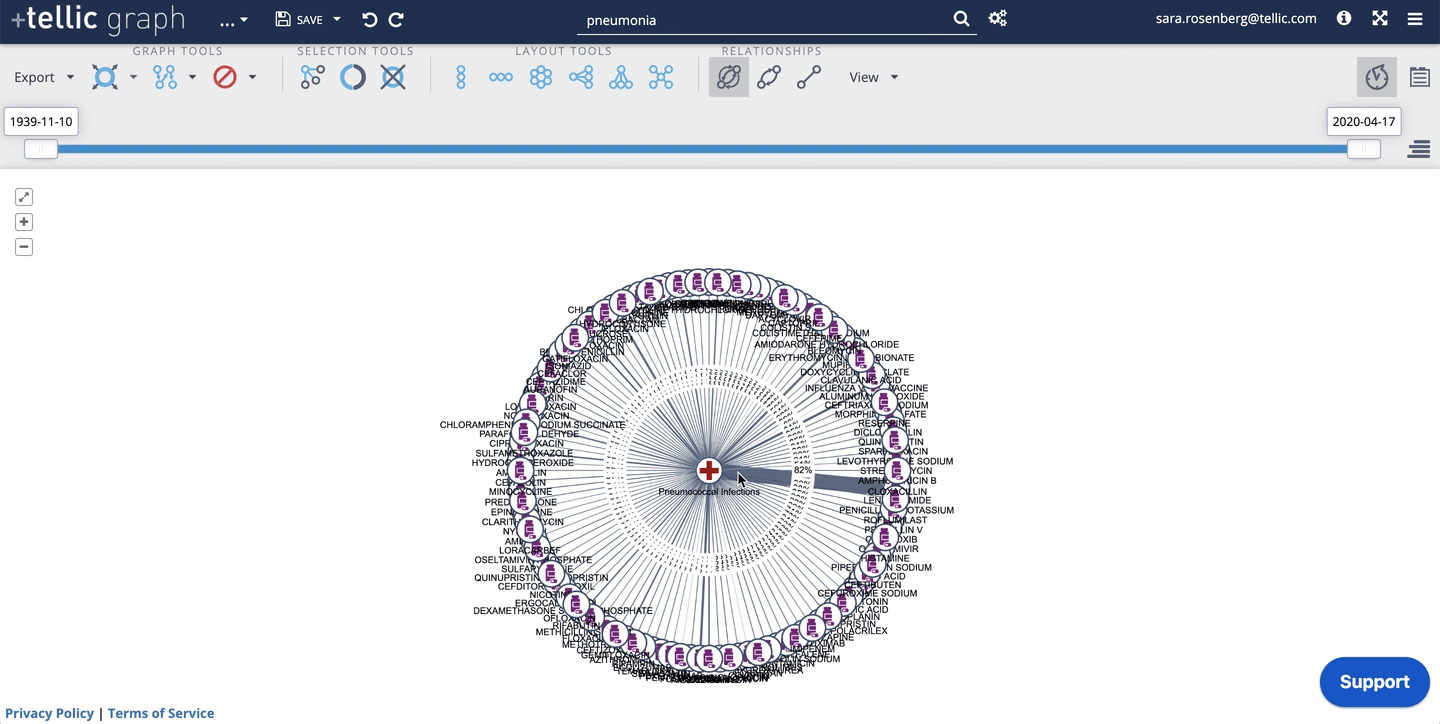 Focus functionality button in Release 2.4
Minor Bug Fixes