What's new in tellic graph Release 2.3?
Want a live demo with our Product Team?
New UI & Security Enhancements
Password Self-Service
With Release 2.3 you may now request a password reset by using the Forgot Password? prompt on the graph login page. Using Forgot Password? will send you an email with instructions on how to reset your password using our automated workflow and interfaces.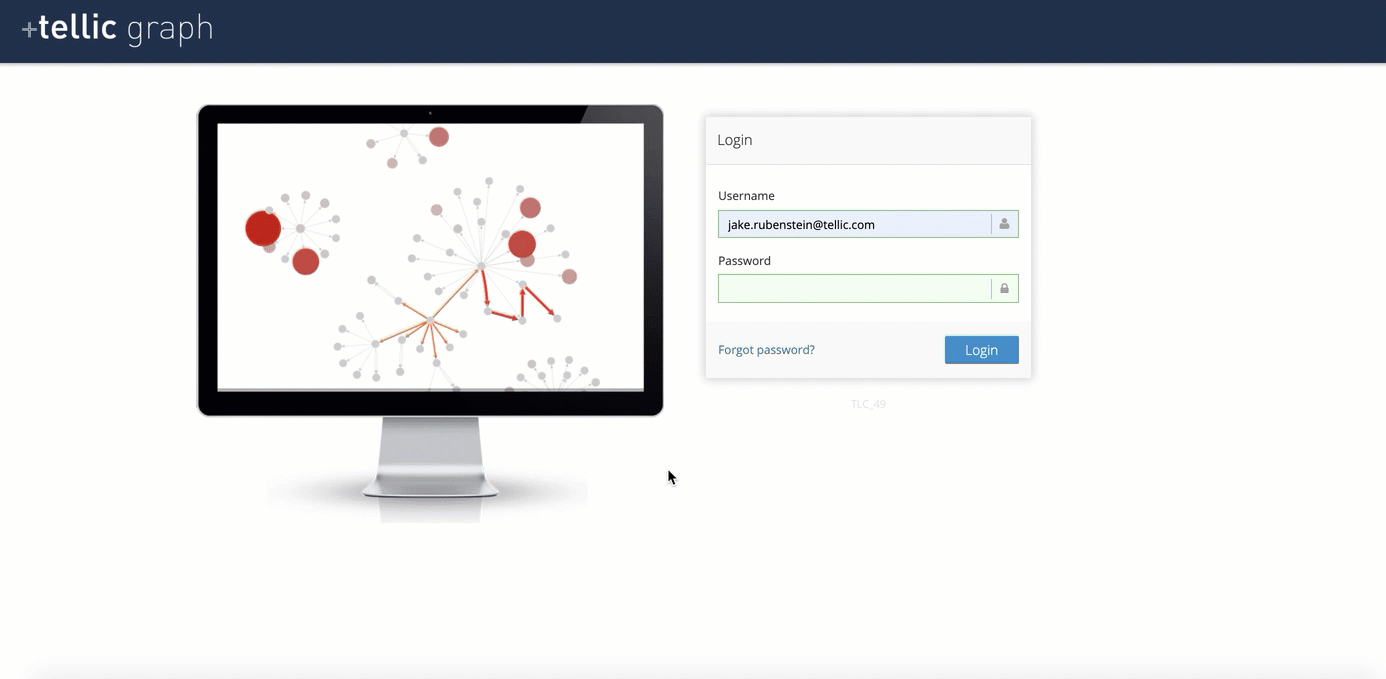 New Password Requirements
In addition to password self-service, we have also enhanced our password guidelines to include the following criteria:
At least 8 characters
Includes at least one upper case letter
Includes at least one lower case letter
Includes at least one number
Includes at lease one special character
We have also included a password strength indicator to assist you with creating a strong, secure password in tellic graph.
Note that these requirements apply to all future password reset actions and new account creations. These new guidelines do not apply to existing passwords.