What's new in tellic graph Release 2.2?
Want a live demo with our Product Team?
New UI Enhancements
View Supporting Research across multiple relationships
With Release 2.2 you may now select one or multiple relationships in graph and view underlying supporting research across all data sources. This new feature includes the ability to search across these relationships using our embedded free-text search.
Note that multi-selecting relationships works for up to 5 selected relationships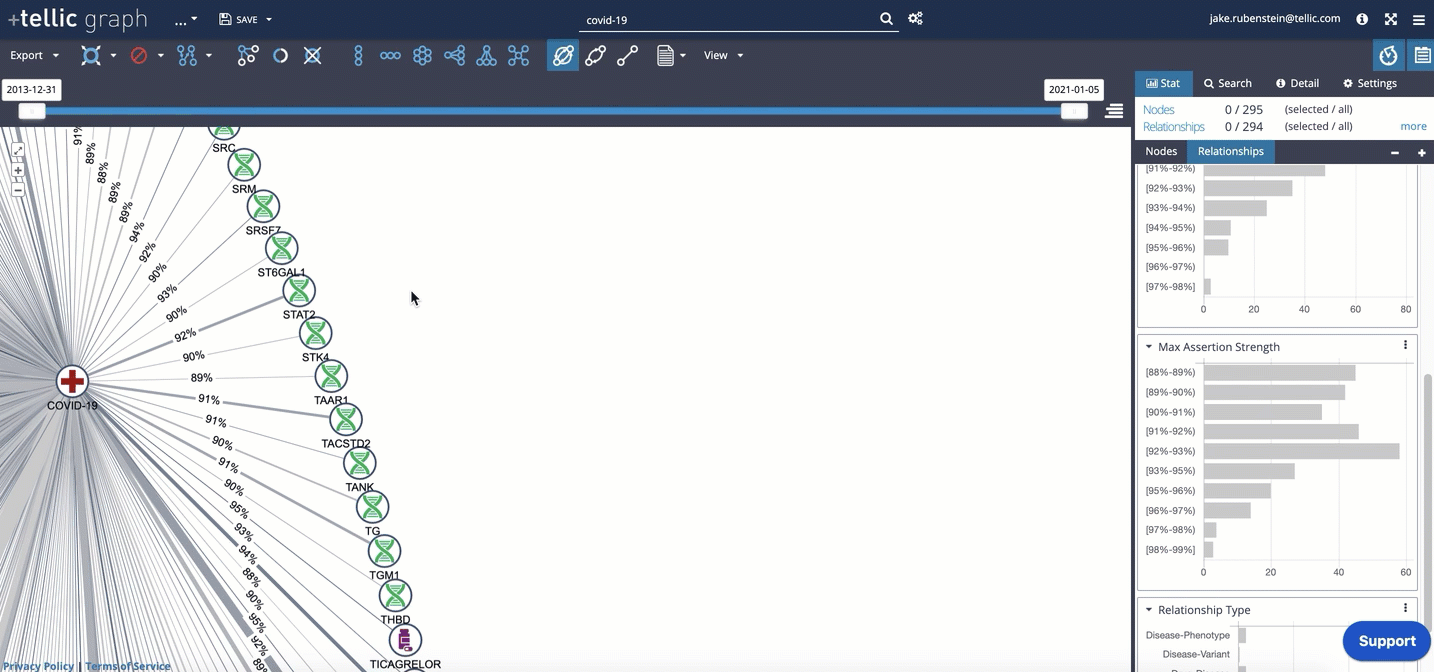 ---
Timeline slider configurations
Before Release 2.2, using the timeline was tedious even for selecting basic ranges by which to filter your research and graph. This was especially difficult when navigating larger datasets with a greater amount of underlying research spanning larger time frames.
In Release 2.2 we provide you the ability to select preset configurations to your timeline slider, including ranges from 1 year through 20 years.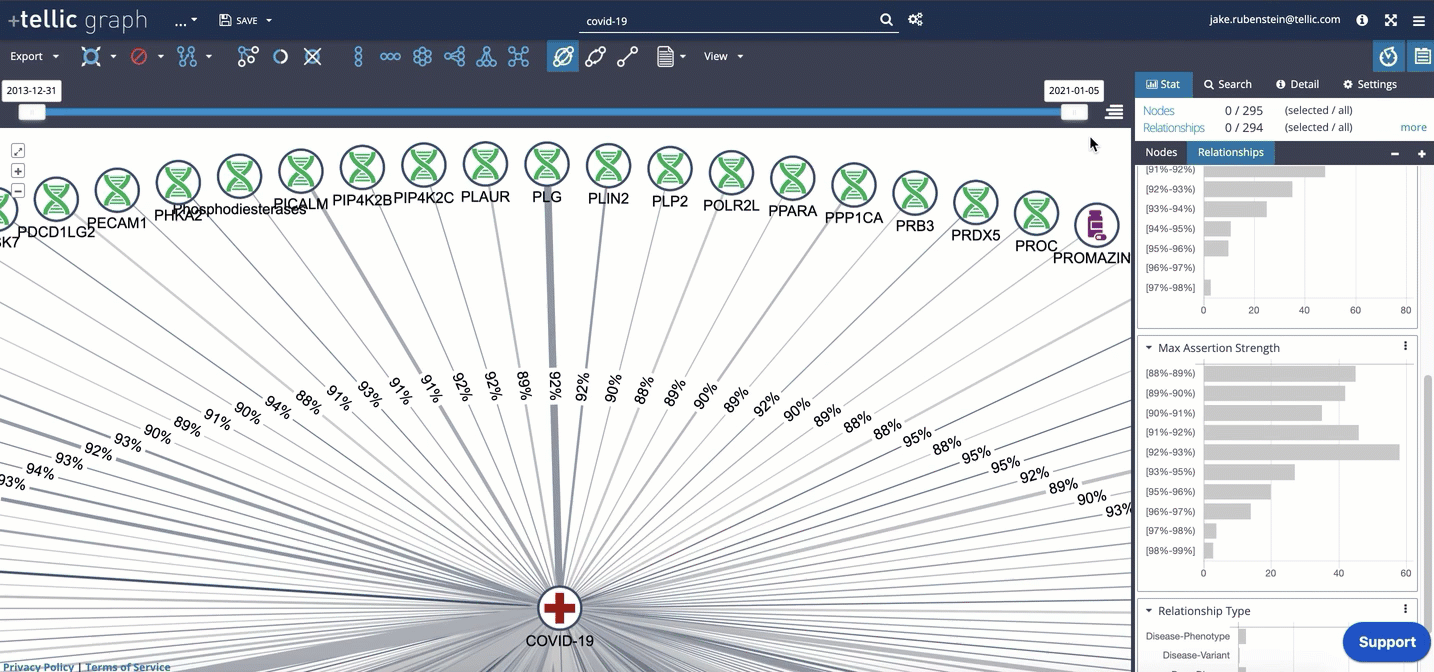 ---
Minor UI/UX Enhancements
Full data refresh across all data sources
Removed "Select Inbound" and "Select Outbound" buttons from Tools Panel
Added tooltip to Save button
Provided links to tellic Terms of Service and Privacy Policy in tellic graph canvas
Known bug fixes
Fixed bug with Search for Nodes, specifically when searching using certain special characters
Fixed bug on "Close & Explore" in configure explore filter, specifically when applying explore filters to large amounts of selected nodes